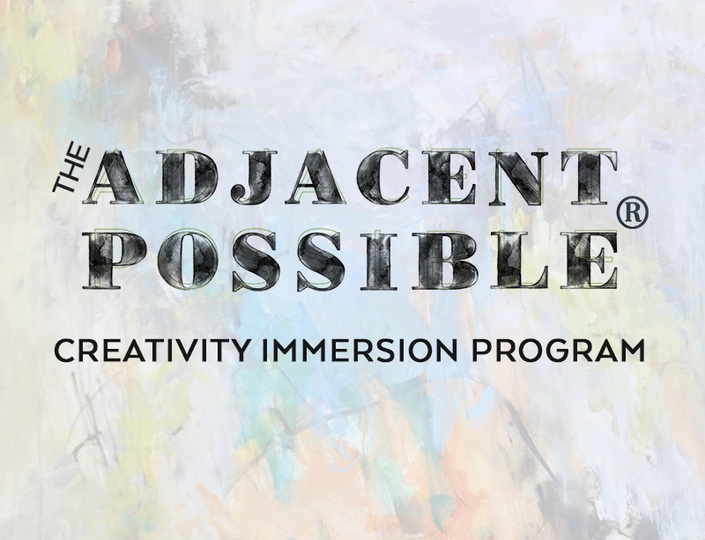 The Adjacent Possible® Creativity Immersion Program
Daily Creativity, Daily Affirmations and the Creativity Immersion Course
Get Started
off original price!

The coupon code you entered is expired or invalid, but the course is still available!
Open Up Creative Channels
Daily affirmations and prompts to activate your creativity. Get started now.
In The Creativity Immersion Course we'll delve into 5 foundational principles of creativity based in science and psychology. This training is brought to you by artist, Stanford trained psychiatrist and best-selling author Dr. Nancy Hillis.
Your Mentor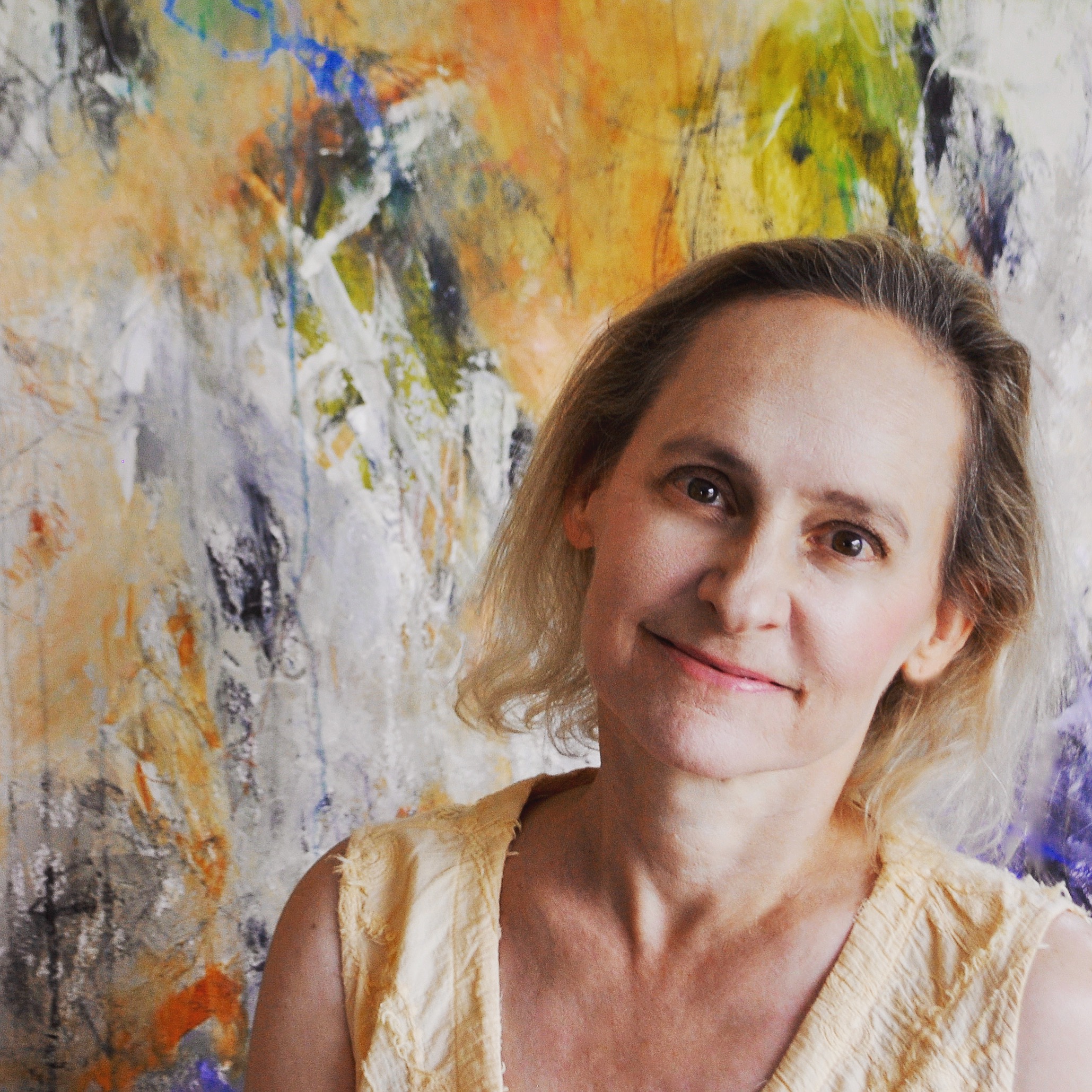 Nancy Hillis, M.D.
Artist, author, and Stanford educated psychiatrist Dr. Nancy Hillis will guide and inspire you as you step into the terra incognito of your soul and face your vulnerability as an artist. She believes that your most astonishing work comes from deep exploration and experimentation. Nancy encourages you to find the nascent, unexpressed parts of yourself, give voice to your subconscious experiences, and finally express YOU in your art and life.
Founder of The Artist's Journey® workshops and courses, Nancy has led over 21,000 students on their creative journeys. Not only does Nancy encourage you to express yourself in your art, she has created courses and workshops to guide you on a tangible and accessible path to your deepest artistic fulfillment.
Nancy is the best selling author of The Artist's Journey: Bold Strokes To Spark Creativity. Available on Amazon. Named by BookAuthority as a "Top 100 Creativity Books Of All Time". Nab your copy and leave us a review.
Nancy's just released her new book The Artist's Journey Creativity Reflection Journey. It was the #1 New Release in Creativity on Amazon on its first day of publication. Buy the book and receive the exclusive Creativity Immersion Program.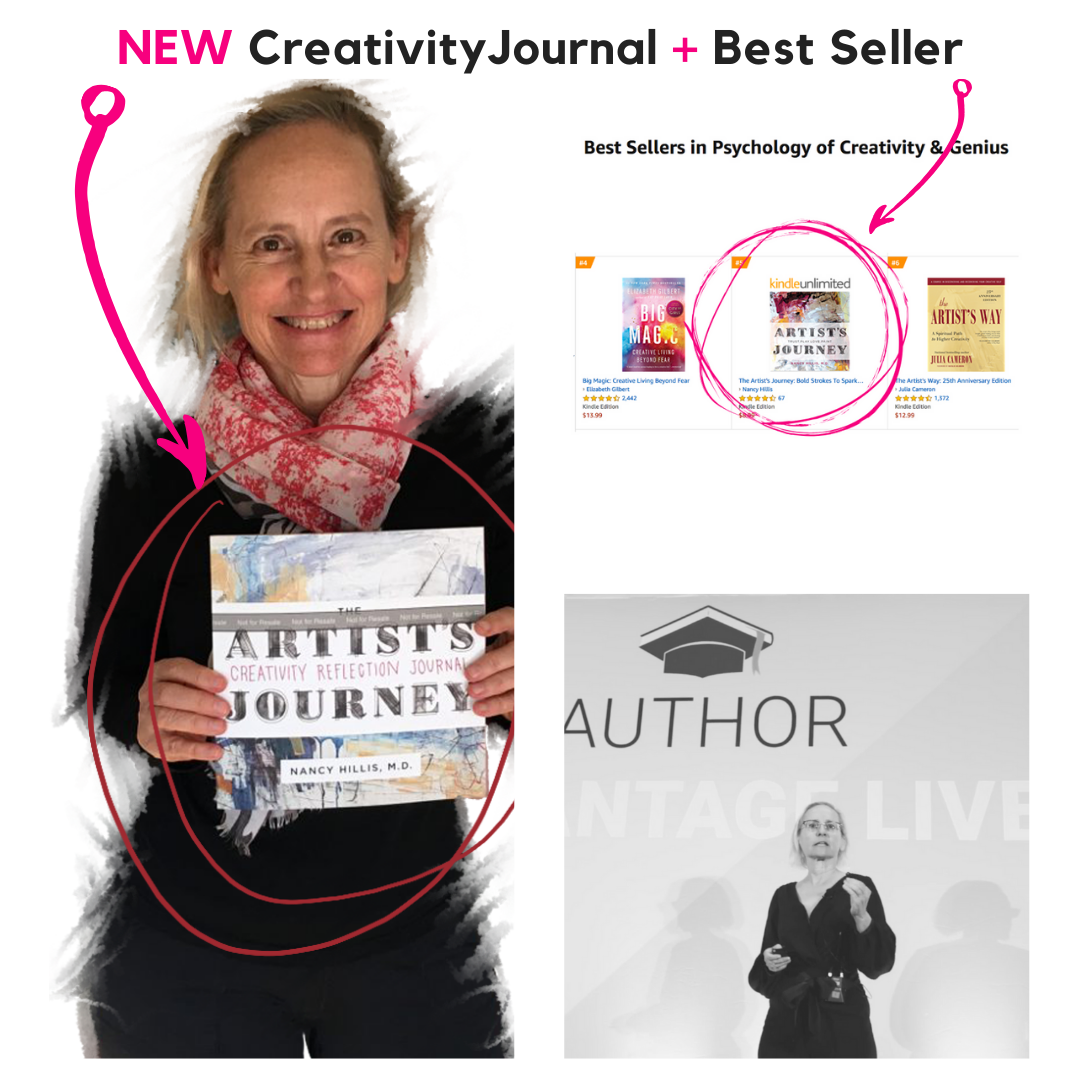 Frequently Asked Questions
When does the course start and finish?
The course starts when you start and runs for 365 days. Each day a new affirmation and prompt is released. It is a completely self-paced online course.
How long do I have access to the course?
You have access for a year.
What happens if I miss a prompt?
No worries! You can come in here and catch up at any time.
off original price!

The coupon code you entered is expired or invalid, but the course is still available!